Unlike luxury tours to Cuba, Cuba Art Adventures introduces travelers to the real Cuba: a warm, culturally beautiful, and uniquely inspiring country.
We craft our trips to give authentic, fun experiences every day, to open your eyes and leave you thinking and smiling. Our guides, friends, teachers, and participants are here to share experience as it unfolds, and help discuss the questions that are part of any mindful trip to Cuba. With the option to anchor your experience in the arts, you'll gather your own deep impressions that will last far beyond your time in Cuba.
Educating yourself before your trip, addressing concerns, and adjusting expectations are important parts of a great trip. The information below is useful for all visitors.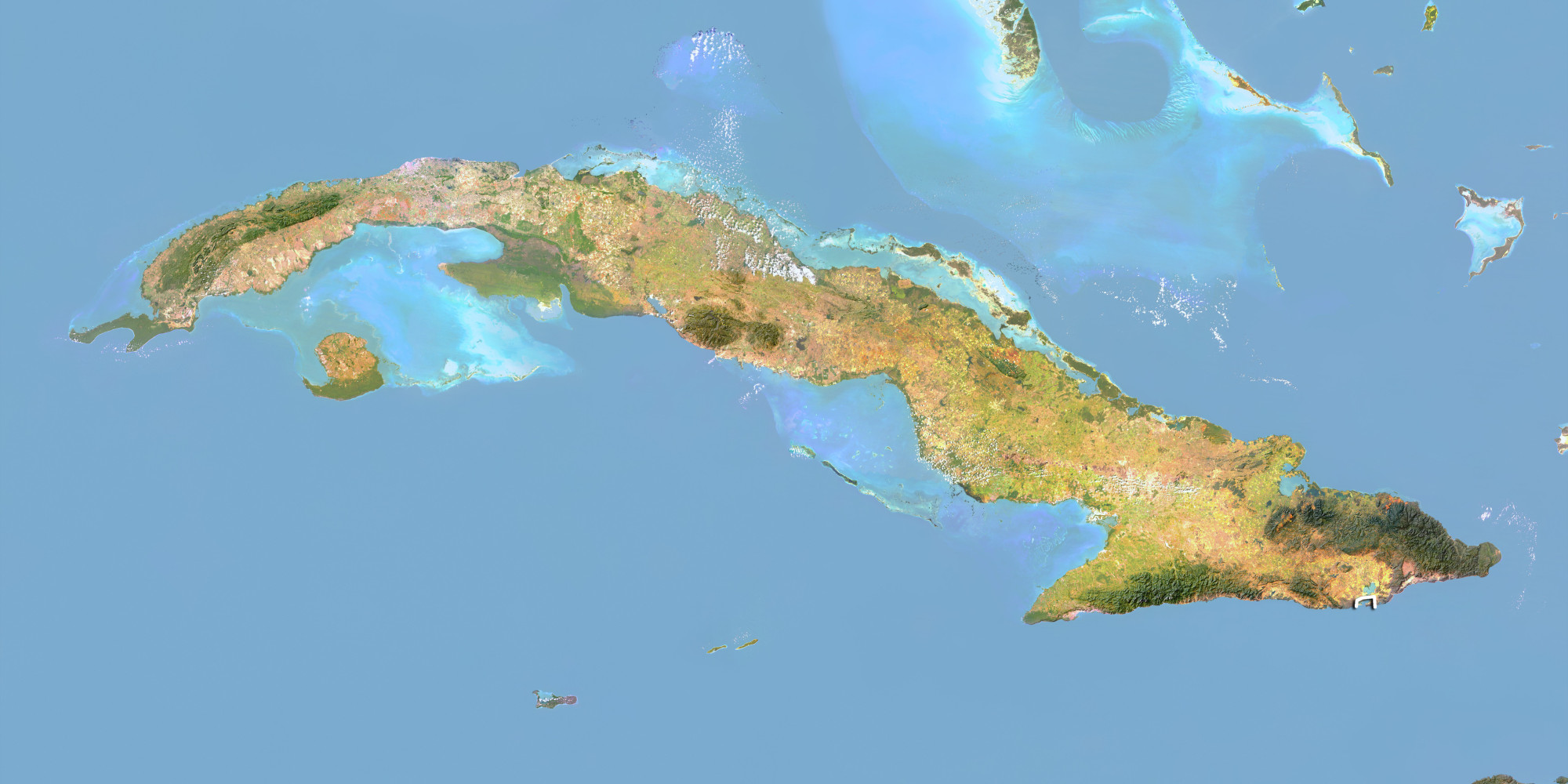 Cuba is a northern Caribbean island south of Florida and the Bahamas, west of Haiti, and north of Jamaica. The official language of Cuba is Spanish, known as Cuban Spanish and famous for it's quick pace, colorful idiomatic phrases, and dropping the "s."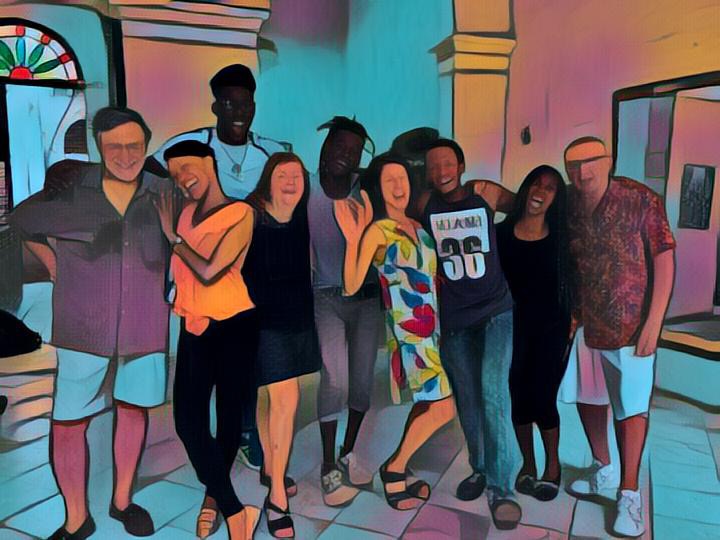 Cubans are famously warm and welcoming, well educated and peaceful, take pride and care in their person, and live in remarkably safe communities. Education, public health, community cohesion, and music and dance are all important parts of Cuban culture. Cubans are proud of their unique culture, despite its challenges.
Visiting Cuba, you will meet open-hearted, honest and kind people who put you at ease in their culture. Strong values of family and community are clearly at the center of Cuban lives. People will be interested in you, but not pushy if you choose not to engage. You will have great conversations, and great fun doing ordinary things. You will eat food that is all organic, local, fresh and completely unprocessed — prepared by local chefs. You will absorb layers and layers of aesthetic detail in your physical environment.You will sleep well after days of exploring, painting, dancing, and learning.You might just fall in love with Cuba — and find yourself coming back again!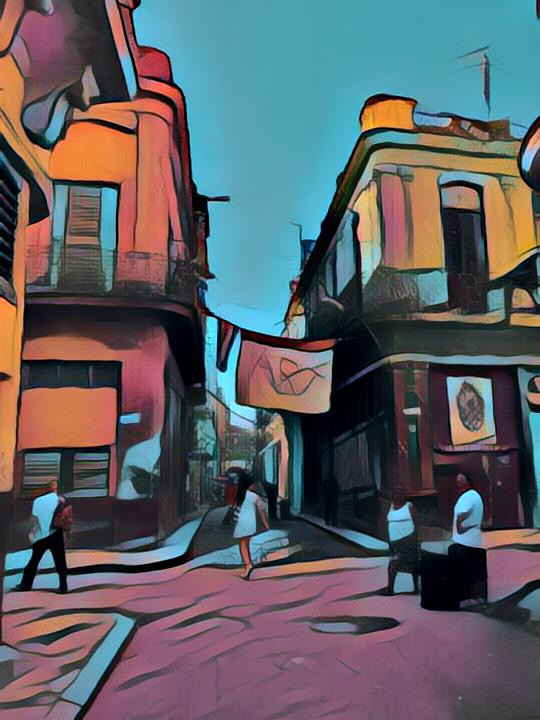 We love Cuba for its unpretentious authenticity, which inspires genuine creativity, practicality, and warmth. In order to introduce you to the Cuba we love, realistic expectations are important.
Cuba is not a developed country in terms of the scale of its economy or the capacity of its technological and infrastructural systems. Tourists have more access than the majority of Cubans, but many conditions of life effect everyone regardless of socio-economic status. For visitors, the two most important things to bring to Cuba are patience and understanding.
Keep realistic expectations and look forward to cultivating some Cuban-style resourcefulness and resiliency. Almost all visitors encounter challenges, and also say that the positives of their trip outweighed the challenges by far. Having a knowledgeable local trip provider ready with plan A, B, C, and D is extremely useful.
Water
Most Cubans do not have running water automatically on tap in our homes. We pump water from city cisterns daily, store water in barrels, boil it to kill bacteria and parasites, and filter it to remove minerals like magnesium. Water pressure is often low all over the city. Sometimes the water system fails in large sections of the city, requiring that everyone – restaurants and casa particulares included - use reserve water for hours at a time.
As a visitor, your casa will have running water and good reserves, but the pressure may be low at times and your host may have to turn on the hot water heater before your shower. Visitors should stick to bottled water, which is available in your casa particular, at all restaurants, and on many street corners in tourist areas. Do not try to use a water purification pump with tap water – this will not kill the bacteria and parasites that could make you sick. Visitors may want to use bottled water for brushing teeth. Showering and washing hands with tap water are not considered a problem. If a water outage occurs, your host may need some hours to resolve water access, and restaurants and cafes will be closed until they can do the same. Having a re-fillable water bottle and snacks on hand is a good idea.
Plumbing
Plumbing systems throughout the island can not support anything other than organic matter, so toilet paper ("papel") goes into a bin ("basura") beside the toilet, not into the toilet. This bin is covered, and emptied and cleaned daily by your casa's cleaning staff. This might take a day or two for visitors to get accustomed to, but it's nice to look forward to no clogged toilets!
Electricity, Gas, Heating & Cooling
Cities in Cuba have functional gas and electrical systems. During a major storm or a power malfunction, electricity can go out. After Hurricane Irma, electricity was out in much of the city for 2-3 days, though access to gas was uninterrupted. Locals stock candles in storm season, and sit on the stoop and chat when it's too hot in the house. Storm season is September-October.
Air conditioning is a requirement for casa particulares, and most are newer models. Some taxis and restaurants have air conditioning, though most are open-air.
To deal with the heat in a largely non-air-conditioned life, Cubans commonly carry folding hand fans, little facecloths in the back pocket for very sweaty days, and bottles of frozen water wrapped in a newspaper. We walk on the shady side of the street, and walk slowly. Several showers a day are the norm for the summer, and soap is abundant in corner stores.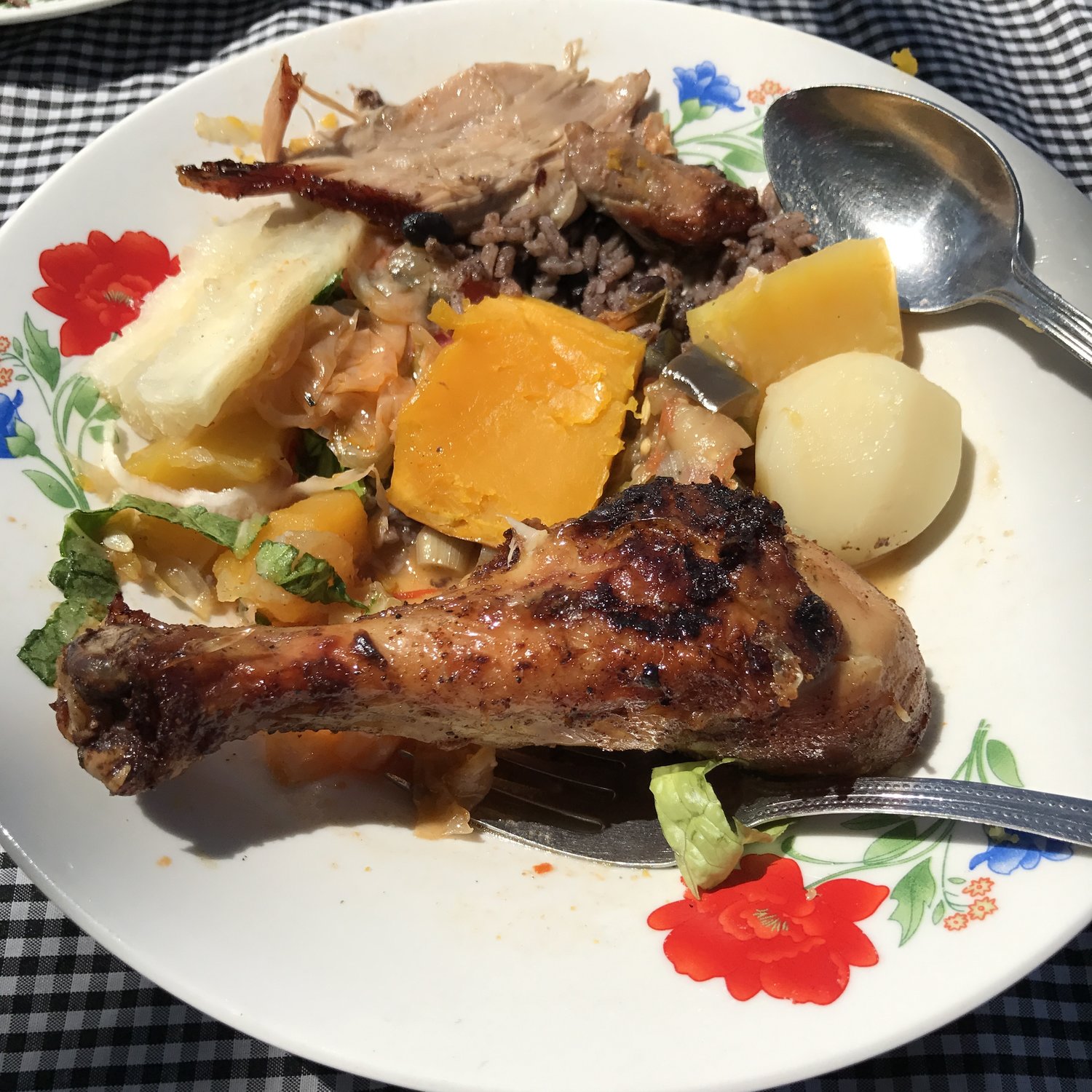 Cuban food is famously locally-grown, organic, and unprocessed. The country largely feeds itself with its own agricultural system and is allowed to import very little; packaged or processed foods are almost non-existent in the average Cuban home, and hard to come by in any variety even for determined visitors. Locavores, this is your paradise!
In Cuban home kitchens, the cooking is flavorful and hearty: rice mixed with beans, pork or chicken, small salads of grated vegetables, fresh tropical fruit juices, and maybe flan or ice cream for desert. Cuban caffeterias consistently provide locals with fresh fruit juices, croquettes, little pizzas, ham sandwiches, and ice cream.
Restaurant offerings range from traditional Cuban to Western-oriented international. Typical menu items include meat and seafood offerings, pasta, soup, and salad. "Paladar" restaurants, in which families turn their home (or part of their home) into a restaurant, often offer traditional fare and a homey Cuban atmosphere, ranging from colonial to contemporary. Havana has a large and growing population of well-rated restaurants with innovative chefs – and bartenders - building on Cuban traditions. If you love fine dining, best to read up on the Havana options before you come; we can help you make reservations.
Availability is a limiting factor both for Cuban households, which largely operate on government rations, and for restaurants, which require resourceful stocking by their operators. A visit to any bodega (ration shop), agromercado (produce and meat market), or "shopping" tienda (packaged food market) gives a healthy picture of Cuban food systems. Flexibility is the name of the game, and everyone learns to savor the surprise of the unexpectedly delicious treat at the right moment.
Because supermarkets, convenience stores, and snacks in general in the generic US sense of these terms do not really exist in Cuba, visitors should plan ahead for meals and snacks.
Dietary Needs
Vegetarians, vegans, and those with dietary restrictions admittedly have more of a challenge in Cuba, but most tourist restaurants have at least a couple of vegetarian offerings and are willing to make simple salads, stir-fried vegetables, or plates of rice and beans on request.
Healthcare & Medical Insurance
Cuban healthcare is world-famous, especially in terms the quality of medical education and public health. As a US traveler, one perk you enjoy is 30 days of emergency medical insurance built into your airline ticket (for this reason you should save your ticket stub in your passport while you're in Cuba!). International clinics are throughout the city and staffed by the best doctors, should you need emergency care.
For non-emergency health concerns, in preparation for your trip you should talk with your doctor and get their advice about what steps to take before and during your trip. They may prescribe an antibiotic in case of traveler's diarrhea, and suggest that you take a pro-biotic for a week or more before your trip to strengthen your system. If you have specific health concerns, your doctor is the best one to address them. If you have trouble walking up stairs or on uneven surfaces, or if you have other specific health concerns, you should also let your trip organizer know beforehand so they can plan appropriately.
Immunizations
Cuba requires no special vaccines and has an impressive public health record compared with many other Latin American countries. Nonetheless, a visit to a travel doctor prior to your journey is a good idea. Many visitors like to take pro-biotics prior to and during travel, and bring the antibiotic ciprofloxacin, as traveler's diarrhea is common.
Mosquitoes
Mosquitoes are largely absent in tourist areas of the major cities, and most visitors remark that Cuba is very un-buggy. However, if you're planning long stretches in the countryside or at the beach, you'll definitely want to bring bug repellant. Most of the more serious tropical diseases in Cuba – such as dengue and zika – are borne by mosquitoes but are not widely common and are most dangerous for babies, elderly, and people with significantly compromised immune systems. If you're in a high-risk category for these diseases for these or any other reasons, you should discuss your specific travel plans with your doctor.
Sun
Cuba is a tropical country near the equator - the sun is almost always with us, though the length of the days varies less than in very northern/southern parts of the world. In terms of heat, temperatures in the 80's-90's are common from March-September. To protect from intense sun damage, Cubans make an effort to minimize outdoor time in the middle of the day during the hottest months, walk on the shady side of the street, use a parasol or cap, and use beach umbrellas and sunscreen when at the beach. Because sunscreen can get slimey for sweaty-hot day-to-day use during the hottest months, most prefer a physical barrier to UV rays whenever possible. But visitors don't want to be without a small tube of sunscreen in their daytime carry bag!
Because Cuba has lived for decades without trade with the US and its trading partners, relying heavily on goods produced on the island itself, manufactured products of any kind are not readily accessible here. Cheese and hair conditioner are hard-to-find luxury items in Havana, along with countless other items that may or may not seem like "staples" to many visitors. Supermarkets in the US style, super drugstores, and other super-shopping experiences are non-existent at this time. Supplies of goods – from toilet paper to sneakers – are erratic at best; if you see something available one day, you may not see it again for six weeks.
Cuba is a proudly anti-consumerist culture (though everyone has a handful of items they'd love to purchase when the opportunity arises). Clothes and home products are cared for meticulously, repaired and used for a long, long life. Very few people eat any food at all that's made by machines or delivered in a package. Instead, mostly Cuban-grown rice, beans, fruit, small amounts of meat, sugar and salt, oil, and powdered milk are the staples foods that keep everyone going. For other products, Cubans stock up, conserve, work-around, share, or resourcefully do without.
Visitors should pack carefully to make sure you have all your essentials, bring your favorite snack foods with you, and look forward to the opportunity to form healthy new habits and truly appreciate what's in front of you, because the rest will have to wait. When you find a treat, it will taste even better than if you had expected it.
Property
The Cuban homes and cars you will be traveling in are the source of livelihood for the Cubans who own them, and most of the businesses and restaurants you visit are small, independently-owned entrepreneurial projects. Cubans take great pride in and care with these assets, and appreciate when you do too. Please take care with all the property and remember that manufactured items are very hard to come by in Cuba. If a dish or a windowpane breaks, it can be hard to replace. Patience with shortages or out-of-date items is appreciated. Your casa room will have an air conditioner, but it might be noisy. Sometimes (not in your casa room) you may find toilets without a toilet seat. Kitchens aren't stocked with the same variety of utensils that North Americans are accustomed to, but improvisation with what's provided will make you more Cuban. Simplicity!
Streets in Havana vary significantly by area – Vedado, Playa, Miramar and outer portions of the city are much more green and spacious than tightly populated Habana Vieja and Centro Habana. Trash overflowing out of dumpsters is not uncommon on many streets, but the prevalence of state-employed street sweepers and the general Cuban tendancy not to waste ANYTHING prevent worse refuse problems. In Habana Vieja, there is a lot of dust in the street – housecleaning and showers are important. Local people wash their shoes regularly, and UV-sanitize them to dry in the sun on a balcony.
Sidewalks — crumbling in most parts of the city – can be a hazard if you don't watch your step carefully. Sturdy foot gear and attentive walking are necessary. Leave your stilettos at home.
Tiny parks with many benches and few trees are scattered throughout Havana and Trinidad – they're some of our favorite places to paint, learn about Cuban culture, and chat with neighbors. Sitting on a park bench for an hour might be your best education about Cuban life during your entire visit. Many parks now have wi-fi access on the Cuban network, so locals flock to connect on smartphones with loved ones abroad. Children and older folks love the parks too, and the unique flavor of Cuban community comes through. Read more about our favorite park in Habana Vieja: Parque Cristo.
Interacting with Police
Police officers, often standing quietly in groups and/or with dogs, are present in tourist areas and Cuban neighborhoods to maintain the safety and security for which Cuba is famous. They are not there to answer questions, give directions, or pose in photos. On the highway, routine police checks of drivers' documentation are common and not a cause for concern. Do not approach or talk to police officers for anything other than a clear emergency, and do not try to photograph police officers. Catching the attention of a police officer is most likely to cause a problem for your Cuban guide, driver, host, etc.. If you or Cubans you are with are stopped by police for any reason, you can help most by staying calm and being patient.
Public Safety
Cuba has an exceptionally safe, calm culture with a genuine spirit of respect and shared responsibility. As in any city, basic street-smarts should be applied — keep your bag closed and close to you, walk on well-lit streets at night, act respectfully towards others, etc. Cuban police, present in all major squares and thoroughfares, frequently stop Cubans appearing to over-interact — even in a friendly way — with foreigners. Crimes against foreigners are even more harshly punished than regular crimes in Cuba, and are therefore extremely rare. Drugs and guns are strictly forbidden by Cuban law.
Beyond the rule of law, visitors often comment that Cuban culture is impressively calm and peaceful — it's a communal society and the Revolutionary values of equality and collective good still remain influential. Tourists are an obvious source of resources in this poor country, so it's very common for tourists to be approached by Cubans hoping to make a friend who will help them with some money or buy them a drink. "No gracias" is widely effective if you do not wish to engage. Pick pocketing and purse-snatching are risks in large crowds or on side streets late at night, so common city-sense of keeping your bag closed and near you, walking with others late at night, etc. will get travelers to Havana and back happily. In general, Cubans and visitors regard the US as a far more dangerous place than Cuba.
Cuba is a multi-ethic society covering the rainbow, and the great majority of Cubans in Havana are non-white, very many Black. Dark-skinned travelers blend in enough to avoid the constant question by Cuban passersby "where are you from?" while still enjoying tourist benefits in interactions that are more in-depth.
For LGBTQ+
Many LGBTQ travelers find an accepting and respectful, if traditional, culture that is now opening with a welcoming attitude to a broader range of international people. Tourists enjoy more social ease than most Cubans might experience. Restrooms are usually unisex one-stall arrangements, and in tourist locations where multiple restrooms are available there is typically commensurate tolerance for tourists as such and observance of national laws respecting LGBTQ rights. All visitors can look to current legislation, pushed by Raul Casto's daughter, covering surgeries for transgender people under the national healthcare system as a sign of Cuba's values in both legislation and among the community.
For Women
For women and female-presenting people, Cuban men are vocal appreciators of female tourists, but they are very rarely antagonistic and do understand "no." Female tourists generally say they feel much safer walking at night in Cuba than they do at home in the US, though common-sense is always necessary.
For People With Disabilities
While Cuba is a warm and welcoming culture, its infrastructure is poor and those with physical disabilities should plan for very few elevators, uneven sidewalks, and basic plumbing. All participants are heartily welcome on this trip and we will do the best to make you comfortable, but we want to be realistic about the environment we're in.
Talking About Politics
CAA's tours are a-political and we do not encourage long dialogues about politics. We do want to answer basic questions and share a balanced overall view of life in Cuba. There's no problem with talking in public with your Cuban guide about basics of how local and national politics work in Cuba, as long as you keep the conversation brief and objective. Remember that this can be more of a problem for the Cuba you are engaging in dialogue with than for you as an international visitor.
The internet situation in Cuba resembles what it was in the US in 1995. Connections are dial-up, 99% of Cubans (ourselves included) don't have internet in their homes, and wifi service on devices does not exist — everyone has to log in at hotspots, which blip in and out regularly. Many pages take so long to load that connections time out before they're visible; attachments are a challenge. Cubans almost universally go online in the street or in parks, public places where there's a hotspot and they can connect to the national network. Tourists are lucky to be able to use the better quality and marginally more private/comfortable service in hotel lobbies; Cubans can use these too, but they're usually asked to make a purchase at the hotel. Internet access and email in Cuba are not necessarily private; everything is filtered through the national system.
If you urgently need the best-available internet connection, go to the Parque Central Hotel, which is about a 5-7 minute walk from your casa in Havana. That hotel has the strongest publicly-accessible connection on the island and can sell you internet cards and allow you to use the computers in their business center if needed. They're a resource for foreigners in Havana.
Skype does not work in Cuba, but Facebook and WhatsApp video chat do.
We will be happy to help you get started with connection, but the process of getting to the hotel, buying the card, familiarizing yourself with tricks of the temperamental systems, logging out and logging in again multiple times when connections inevitably go down — all that is unanimously frustrating to visitors. We regularly see foreigners on the verge of tears with the process, and we don't wish that on you. Our best suggestion to all travelers is to log on once at the beginning of your trip to tell people you've arrived safely and make sure they have our emergency contact phone and email (in that order of priority) here in Cuba, then save your stories for when you return.
The long and the short is, Cuba is a terrific opportunity to unplug and give a lot over to trust. Our emergency systems are in place and functional, and with the rest of our concerns we can follow the lead of Cubans and focus on what's in front of us.
Cuba has a strong tradition of authentic guest-houses, run by families out of their homes. These "casa particulares" are similar to bed-and-breakfasts – they're private homes with several rooms maintained for guests and providing daily breakfast, cleaning, and basic guest support. Cuba Art Adventures has clusters of rooms at some charming Havana casas, right in the heart of Old Havana. They are all clean and comfortable, each with its own style and charm. Your casa owners and hosts are warm and hard-working Cubans who are looking forward to welcoming you to their guest-house. Our casa owners have become personal friends of your tour leaders, and we're confident you'll enjoy getting to know them. These casas will give you a peaceful and interesting place to relax on your own, in the heart of the city, as well as an opportunity to get to know a Cuban family and enjoy a Cuban home.

In your casa, you can expect to find air conditioning, sheets and towels, and toilet paper. Your room will have a private bathroom and one or two beds. Toiletries – including things like soap and hair dryers – may or may not be provided and can be hard to find, so please bring what you need. You may have a mini-fridge and fan in your room.
Casa services include daily room cleaning, with sheets and towels replaced every second or third day unless more/less frequency is requested. All of our casas have a living room space for guest use and guest access to the kitchen, if wanted. Laundry can be done at request, and beach towels can also be rented from the casa. Some casas have roof decks where guests can enjoy breakfast or cocktails overlooking the city.
Breakfast in the casa usually includes fresh tropical fruit juice, tea and coffee, bread rolls, and eggs. Arrangements for the exact time you would like breakfast can be made daily by communicating directly with your host.
All of the casas we work with have someone who speaks some English, and casa owners are exceptionally talented at understanding and communicating with limited language, but few casas in Cuba have fluent English speaking owners or staff.

As with B&Bs, it's important to understand that these are not hotels but private homes – every room is different in a casa, and the property and people in them belong to a family that is actively living in the casa. Please remember that material goods are extremely hard to replace in Cuba – both expensive and scarce. If a piece of homeware or something like an air conditioner or bathroom door breaks, it could take months to repair or replace. Please treat your casa with great respect, and maintain good communication and a generous, understanding spirit if something requires attention.
Flights are not included in our trips — you are responsible for booking your own transport to and from Havana. JetBlue and several other carriers now fly daily from Boston, New York, and other major cities. Havana is just a 45 minute flight from Florida, and the cost of most tickets is similar or even lower than flying from your home city to Florida.
Carriers like JetBlue also include a few crucial services with your Cuba airfare. Airline tickets include travel insurance for Cuba, including basic emergency health insurance. The airline booking process also includes completion of your Travel Affidavit for Cuba and access to purchasing your Cuba Visa at the gate in the airport.
Visas & Legal Requirements
CAA trips are compliant wit the US government's June 2019 requirements for travel to Cuba. You will travel under a General License consistent with OFAC Regulations 31 CFR § 515.574. On your US Travel Affidavit, this is a "Support for the Cuban People" purpose for travel, facilitated by Cuba Art Adventures. This category allows individuals or groups to visit Cuba while maintaining a full itinerary of activities that bring them in contact with Cubans, support small business with their travel dollars (for instance by staying in private casa particular guesthouses, eating at paladar restaurants and hiring independent guides), and avoid government-run tourism enterprises. At the completion of your trip, CAA will provide you with an affidavit including a full itinerary of completed activities, demonstrating your compliance with these US legal regulations.
Read the US government's requirements for Cuba travel here, pages 2 & 7 for the "support for the Cuban people" visa category requirements.
Despite often confusing press coverage, obtaining a visa for group travel to Cuba with an organization like CAA is very easy – only a few minutes more work than purchasing a regular airline ticket, and you'll have everything you need.
Steps to obtain your Cuba Visa:
When you book your flight online, before you complete your payment you will be prompted to select your travel category from the list of legitimate travel purposes for US people going to Cuba. CAA participants travel under "Support for the Cuban People" – select this category.

CAA will provide you with an itinerary prior to your travel, should you be required to present this before boarding the plane.

At the gate in the airport before leaving the US, you will purchase your Cuba Visa for $50-100 (depending on your airline), payable by credit card. This process usually takes 5-10 minutes total, including lines. If your flight has several legs, you will purchase your visa at the last point of exit from the US. Attempting to purchase the visa ahead of time is usually not effective, and at-gate purchases have never been a problem for any traveler we've worked with.

Keep your Cuba Visa in your passport throughout your stay in Cuba – it's necessary for you to exit the country.

Comply with the terms of your US "Educational and People-to-People" travel category and your CAA itinerary while in Cuba. Comply with Cuban laws, and do not engage in political activity.

At the end of your trip, CAA will provide you with a Travel Affidavit and detailed itinerary of your schedule of activities, signed by your CAA group leader. This document would be useful if you are ever required by the US government to provide evidence of your activities in Cuba.

Border Control

In general, in Cuba as in most countries, customs officials, border control, and the Cuban police are more concerned with checking the activity of their own citizens and their citizens in relation to tourists than they are in hassling tourists. Tourism is an extremely important source of income for Cuba, and in general tourists are here to enjoy the country, not make problems. Follow the rules, and enjoy your time!
Travelers from the US must bring cash to Cuba in the full amount they intend to spend during their entire stay. Financial tools issued by US banks will definitely not work in Cuba at all – you will not be able to use any credit cards, debit cards, travelers checks, paypal, and online financial information such as credit card statements or stock updates if they are issued by or affiliated with a US bank. These regulations are put in place by the US financial institutions, and it's the IRS that will investigate if they believe their tight Cuba policies are being violated. It is also impossible to get Cuban currency outside of Cuba. Bringing cash is the way to go.
The best currencies to bring are Canadian, Mexican, or Euros, as there is a 10% transaction fee for exchanging USD. Money can be exchanged at banks and "cadeca" money-changing businesses, of which there are many throughout the city. There's also a cadeca at the Havana airport. There is a 10% transaction fee for exchanging USD.
Currencies
Cuba has two currencies:
CUC (pronounced "cook" or "C-U-C") — internationally convertible currency — used for most tourist restaurants, hotels, and large purchases. The CUC is pegged to the USD at $1 CUC = $1.17 USD. Many tourists do all of their transactions in CUC.

CUP (referred to as "national money") — Cuban traditional currency — used locally for food at market and in traditional Cuban establishments.
How much money to bring obviously can vary widely by taste, but we've found that most travelers spend about as much as they would for a vacation to Washington, DC for equivalent time. Many people think Cuba will be cheap because locals live on so little ($1/day in most cases), but visitors usually find lots of nice little things to spend moderate amounts of money on – lunches in cafes, dinners in restaurants, bicycle taxis, modest entry fees, snacks and small souvenirs, and tips for hosts, guides, etc.
Cuba is tropical – the weather is usually hot and humid, except when cool fronts or storms pass through in the fall and winter months. Bring sunscreen, a hat and bathing suit at any time of the year!
October, November, December – Most days are in the 70s-80s, with sun and scattered clouds. Hurricane season is September-end of November and necessitate packing an umbrella and being aware of possible flight re-routing, but most days are not rainy. Cuba's disaster preparedness is among the best in the region.
January, February, March – Most days are in the 50s-high 70s and partly overcast. Some days are cooler, some hotter; bring at least one pair of long pants and one hot-weather outfit. Rain is occasional, so an umbrella is useful.
April, May June – Most days are in the 70s, 80s and 90s, and humid with little rain. Plan to sweat, shower and change clothes several times a day.
July, August, September – Most days are in the high 80s and 90s, and very humid. Bring sunscreen, changes of hot-weather clothes, a hat, and handkerchief or facecloth to carry with you. Plan to enjoy the early morning and evening, because the middle day is not the time to be active outside.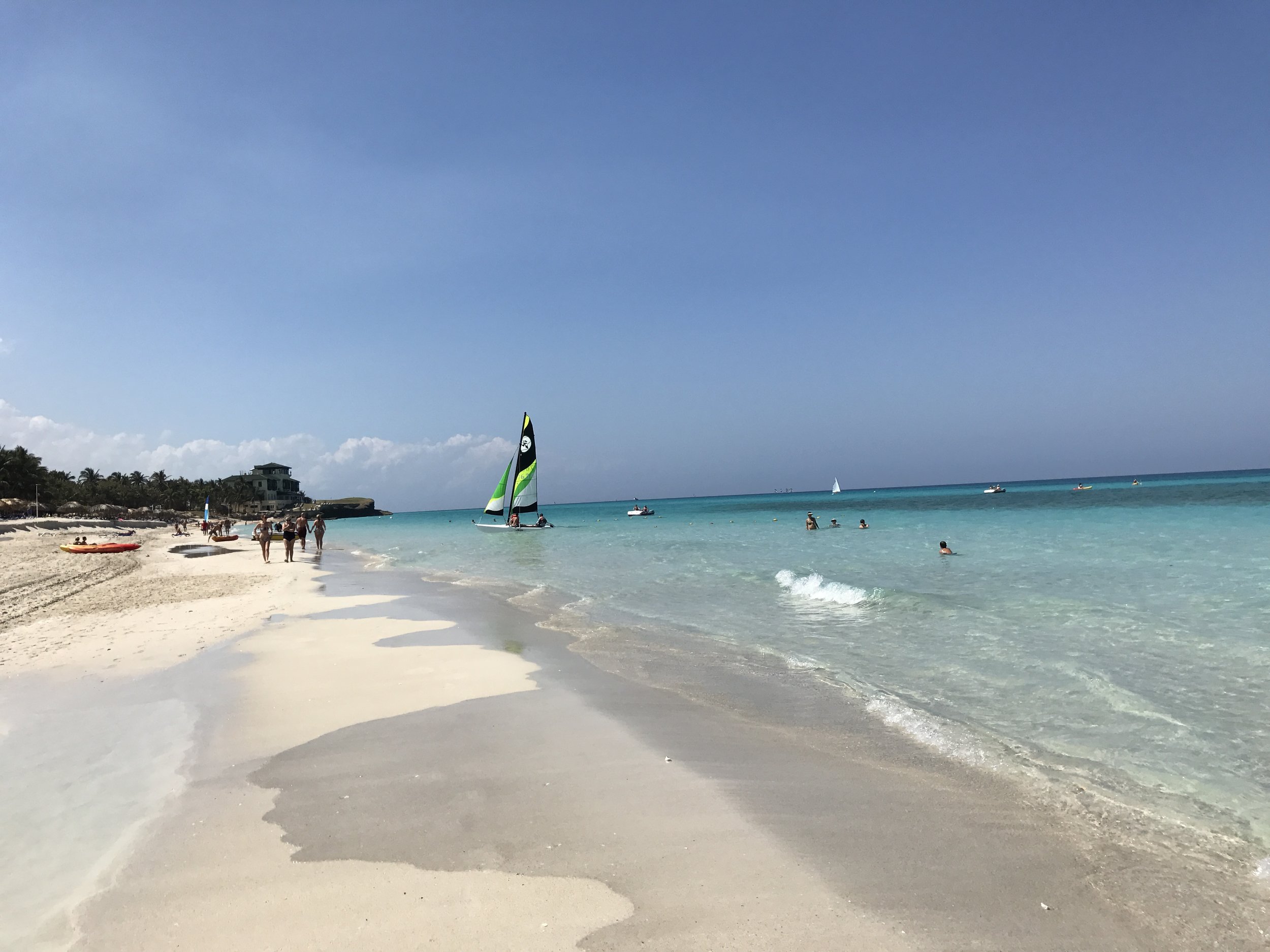 Cuba's Caribbean beaches are lovely with warm crystal waters and long, white-sand stretches. Most beaches have an abundance of shade umbrellas and lounge chairs to rent for $2 each. Our trips typically include at least one beach day in Trinidad and can work in one or more beach days in Havana if you like. You can enjoy can enjoy quieter or more "Cuban" sections depending on your taste.
Tipping
Tips are an extremely important part of Cuba's new economy, and fun to give because Cubans are such hospitable, charismatic and capable people who put their money to very, very good use. Many visitors find it appropriate to tip 15-20% for meals, $1 for a short-term helpful service like carrying many bags up flights of stairs, and $5-20+ for hosts, long-distance drivers, guides, etc.
Not sure who to tip? People who are outstanding employees of a business they do not own are often working on a much smaller salary than their small-business-owner employers - though all put tips to great use.
It's advisable to always give the tip directly to the person you want to receive it, and to do it discretely.
Gifts
Because products are so challenging to access in Cuba and people are so warm, many visitors like to leave small gifts for their hosts, guides, new friends, and to share with community youth and elder centers. CAA can help facilitate some of these contributions by introducing you to the folks and places that can use them, if you like. Here are some sure-wins:
OTC Pharmaceuticals & Personal Care Products – Advil/Tylenol/Bayer (aspirin and non-aspirin varieties) , cortisone cream, Q-tips, Alka-seltzer, Band-Aids, nail polish, hair care products, OTC medicines, and most other items we find at large drugstores in many countries.

Basic Office/Craft Supplies – pens, notebooks, colored markers, tape, colored paper, notebooks are hard to find and expensive in Cuba, nice gifts for people of any age.

KitchenHhousehold Items – everything from sponges and cleaning products to dish towels, spatulas, and favorite condiments are almost entirely difficult to find here and much appreciated, and could be nice for hosts.

Treats – chocolate bars, specialty candies especially chocolates are a real novelty and much enjoyed.

Good quality second-hand clothes, shoes, or jewelry – not easy to find and very expensive for Cubans, they will either enjoy it or have the pleasure of giving a gift to someone else if it's not a good fit for them.