Background
Cuba Art Adventures is a custom tour company for creatively-minded travelers, started by Laura Quincy Jones in 2017 in connection with her Cuban friends and colleagues. They began by hosting groups of 8-10 artists from the Boston area, folks whose appetite for adventure was sparked by Laura's enthusiastic reports of the community she had encountered on previous long visits to Cuba.
The project evolved at the same time that travel restrictions to Cuba appeared to tighten, and it became clear that folks who weren't usually interested in group tours were appreciative of having a US-Cuban team organize down-to-earth and genuinely person-to-person cultural experiences. Not only does this help tick the legal boxes, but the support to navigate the often-complex logistics of daily life in Cuba is appealing even to those who typically don't gravitate to group tours.
Many CAA groups are now composed of inter-generational family groups, especially retirees and their adult children. The trips focus on culture and arts generally, with no requirement for artistic activity or background. Custom tours for dancers, painters, urban sketchers, architects, or other themes can easily be arranged with our team of arts-experienced guides and teachers.
Principles
CAA's commitment is to provide our visitors with the following:
1. Authentic cultural activities
2. Connections with great Cubans and their grassroots prjects
3. Comfortable and classic casa particular accommodation
4. Customized packages that prioritize visitors' interests and balance free time with activities
5. Appreciation of the adventure that is life in Cuba - flexibility!
6. Legal travel experience under the 'Support for the Cuban People' travel category
7. Fair employment practices and professional support for all CAA team members
Laura Quincy Jones is a painter and teacher originally from Boston, MA, USA now living and working in Havana, Cuba. Here, Laura has gotten to know her neighbors, many inspiring Cuban friends, and her great husband Yasser Torriente-Rodriguez. Laura studies Spanish language and Cuban dance, paints and writes, collaborates with Cuban friends and colleagues to host international creative people with CAA, and teaches English in her neighborhood. Before coming to Cuba, Laura spent years living and working on farms in Australia as well as slow-traveling through Japan and Russia. In Boston, she taught literacy in inner-city high schools and community colleges, gardening in the juvenile justice system, and painting in adult education centers. Her professional background and lifelong commitment are to urban education. Laura holds degrees from Brown, Cambridge, and Tufts universities — though the school of life, her international friends and students continue to be her teachers.
Laura is the founder and lead organizer for CAA. With groups, she co-leads daily activities, coordinates a great staff, and runs drawing/painting workshops around Havana.
Find more of Laura's artwork and projects at www.lauraquincyjones.com.
Yasser Torriente-
Rodriguez
Coordinator & Group Support
Yasser is a mechanical engineer working full time for the Cuban Ministry of Energy. He's an excellent dancer and cook, is a great uncle to his 7-year-old niece, loves being in nature, and is very, very funny. Prior to completing his degree in Engineering, Yasser was in the Cuban military ceremonial squad – he was the one holding the Cuban flag at state ceremonies. Yasser was born and raised in a Havana suburb, where he learned English from his family of studious professionals, and by self-study. In July, 2018, Yasser and Laura got married in Havana!
For Cuba Art Adventures, Yasser works in a voluntary capacity to support logistics and accompany visitors on outings with the CAA team. Yasser and Laura enjoyed delivering a presentation entitled "Meet the Real Cuba" at various locations around Boston in November, 2018.
Ingrit has been a professional tour guide in Havana for several years, and before that got her degree in French and English education at the Enrique José Varona Pedagogical Institute. She's hospitable and helpful to all her clients, welcoming them to Cuba with her knowledgeable, elegantly diplomatic and good-natured personality. Eventually Ingrit would love to work with cruise lines, offering tours for their customers.
With CAA, Ingrit leads city tours and group conversations.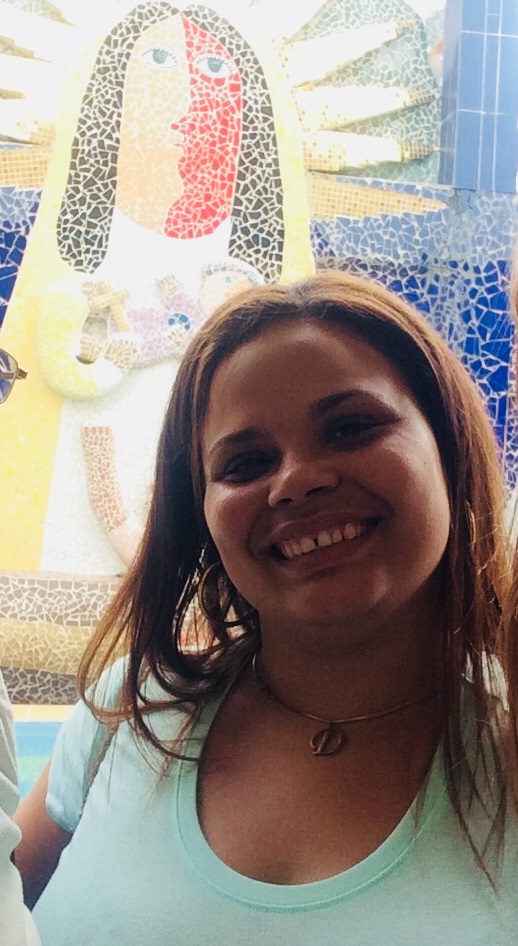 Event Coordinator & Group Support
Daliana came to Havana on her own three years ago from her home province of Bayamo in the far east of Cuba. Since then, she learned English quickly by working as a chef and guest-support in casa particular guest houses in Havana, and communicating with English-speaking friends like Laura. Daliana's sparkle and genuine, easy warmth are a match for her great problem-solving and organizational skills – she's a natural event planner and hostess. Friends all around the world thank her for being an outstanding gem of their time in Cuba, and stay in touch.
For Cuba Art Adventures Daliana helps coordinate events for larger groups and accompanies visitors on outings.
Tour Guide & Group Support
Yusel is an English teacher in Habana, giving beginner-level lessons to children, teenagers, and adults in their homes. He also does some tour guiding with visitors. From a family of educators, Yusel's strength as a teacher and guide is his positivity in encouraging communication and helping people be their best selves in Havana. He's famous in his neighborhood for being respectful to everyone and responsible about his commitments, always with a huge smile. Although he's serious while he's working, Yusel loves to dance (freestyle, not casino salsa) and enjoy sharing time with good friends.
For CAA, Yusel supports for guided activities, transportation and group conversations.
Dayana is a professor of Spanish as a Second Language. She completed her degree in Philology at the Central University of the Cities in Villa Clara, Cuba, and has worked for six years in the Preparatory Faculty of the University of Medical Sciences in Havana teaching her language to students from various countries studying medicine in Cuba. In addition to teaching, she loves to read, cook, and spend as much time as possible with her family, her husband and wonderful friends.
For CAA, Dayana teaches group and individual Spanish language classes.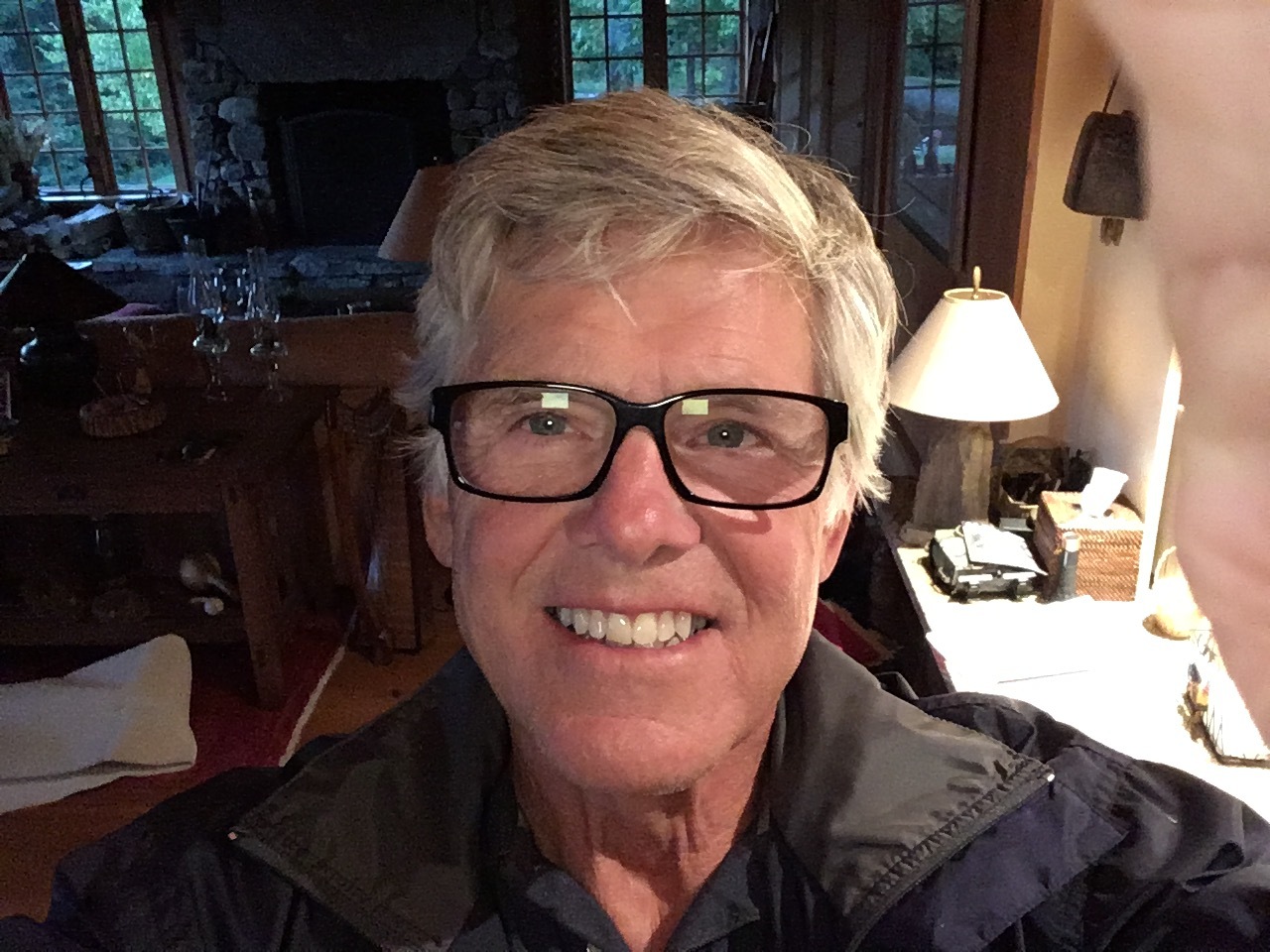 Roger divides his time between Vermont and Florida, USA, but gives 100% of his energy and attention to family and loved ones. Having retired from a fulfilling executive career, he now has time to take more walks in the woods, play with his grandson Jett, and help his daughter Laura with her projects in Cuba.
For CAA, he provides crucual state-side logistics support, and cheerleading.